Pre-Orders available from Sept 26 to October 2nd
Included in Pre-Order
* 2024 Spiral Bound Planner (shipped to you)
* Digital Planner PDF
* 4 Project Badges + the 2024 Exclusive Badge
* Sticker Sheet
* Quilt Care Cards
* Magnetic Bookmark
* Project Tags & Sticker
* NEW 3 Yard Quilt Pattern - Roundabout
* Additional pages to track 3 new techniques and designers
* QR Codes for additional video tutorials & resources
* Full Color inside
Yearly Badges and more...
* NEW 4 Badges representing - 1st finish, UFO progress, Machine Upkeep, Scrappy Project
* 1 Exclusive Badge for 2024 ONLY!
* Sticker sheet to use with planner
* Quilt Care Cards
* Magnetic Bookmark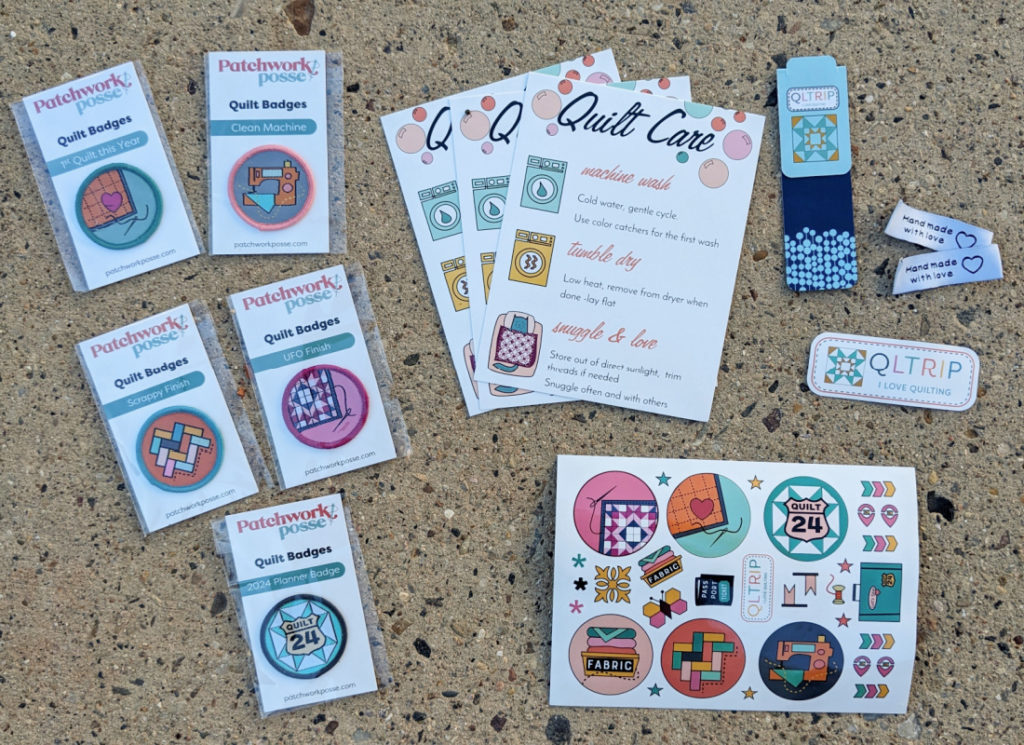 "I love this journal- I purchased the hard copy. I've bought this planner for the last 3 years and I love having one place to keep all my quilting organized. I tend to jump around on what I work on so this helps me stay focused and accomplish more. I can list my UFO's, projects I want to make, fabric bundles or precuts I have, etc. I also keep a list of completed quilts. It's a great journal to go back and review what I've done. Looking forward to next year's being published."
"Love working with the journal, has helped me keep on track this year, I have found if I write it down, that I am more likely to finish my project...exceptionally during all of the changes around me"
"Easy to prepare and plan your month in advance. Also helps to keep me motivated by doing the easy projects in the planner. Cant wait to see next year's planner."
Keep your projects in clear view and get done what you have planned.
The Patchwork Planner is designed for quilters and sewers who are looking to finish projects that get started each year, or to finish those that you have been sewing forever.
Combining the calendar with additional monthly tracking pages, this planner offers a solution for making this year – a year of finishes.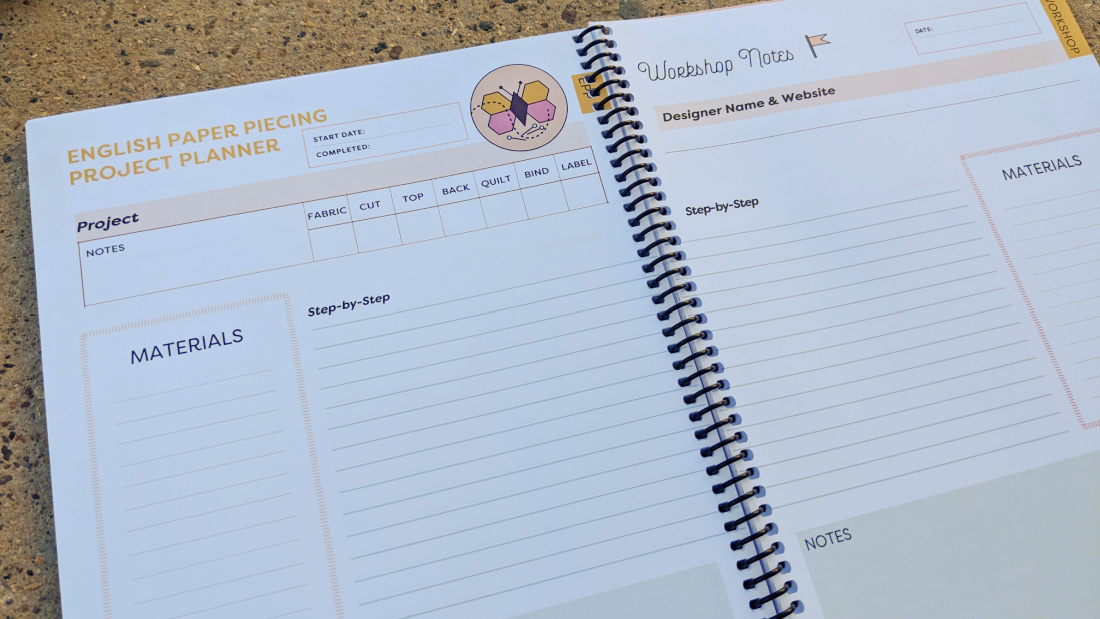 ORGANIZE YOUR YEAR, PLAN YOUR QUILTS, TRACK YOUR PROGRESS
MAKE THIS YEAR ~ THE YEAR OF FINISHES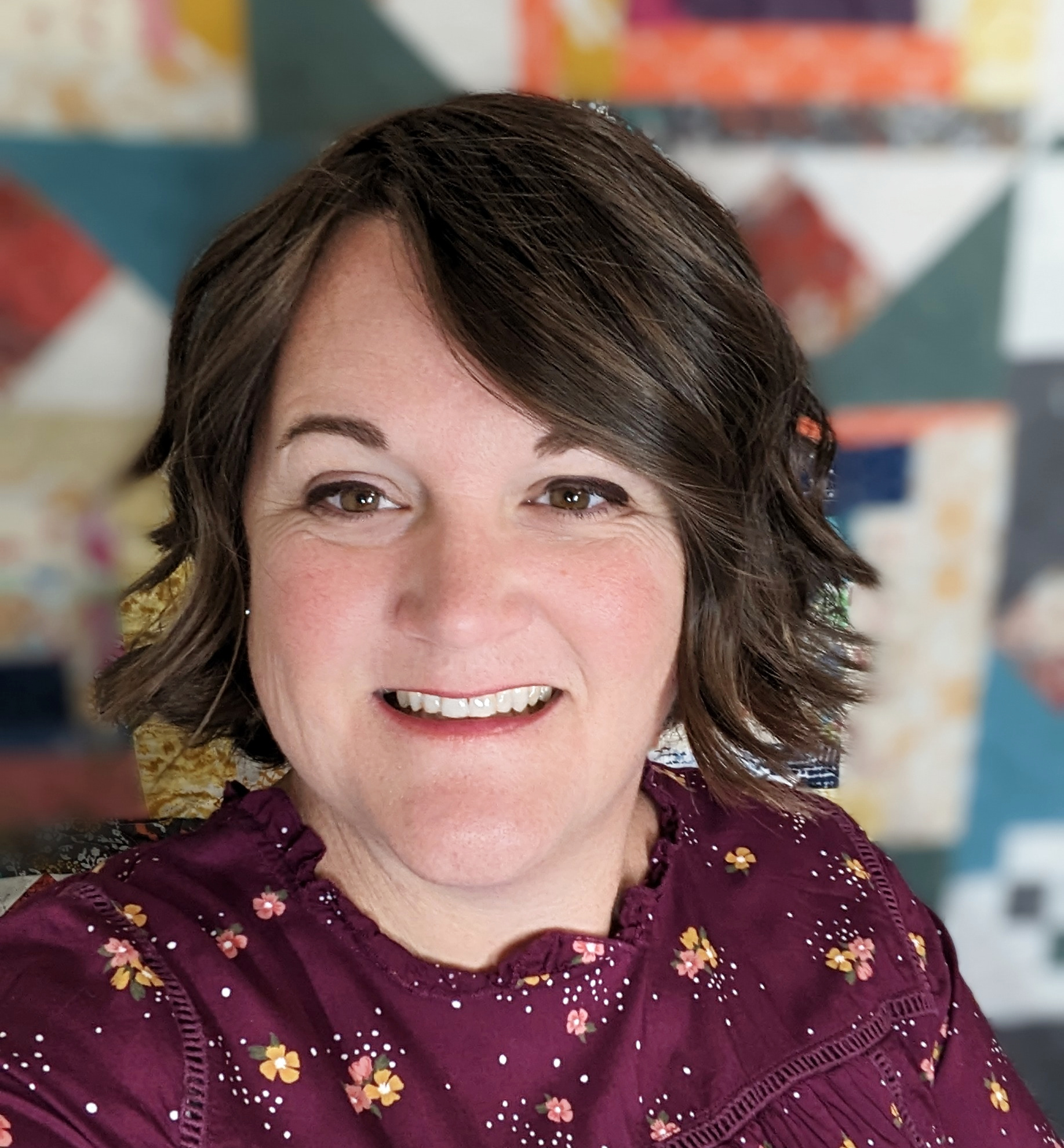 I'm Becky Jorgensen and when I began my quilting journey I had no plan or system for what I was interested in sewing.
I had piles of projects, patterns and papers scattered and by the end of the month – I couldn't tell what I was sewing on or remembers what I had finished.
It took a while, but I soon found out that there wasn't a true planner just for quilters – one that wouldn't be carried on a daily basis, but could be taken to retreats or sew days. 
The Patchwork Planner was born.  It is what I use to keep track of my projects each month, my finishes, gifts, charity, quilt alongs and of course my in person or online classes and learning.
It took me from thinking that I had done nothing and finished very little to having my quilts done before they were gifted (it's possible!) and celebrating each finish when it was added to my planner.
"I gave this to my niece, who is a quilter, for her birthday. She was so pleased with it. She's already started organizing her quilting. She has found it very useful."
"I really enjoy the patchwork journal. It has helped me get organized--not done yet but getting there. Getting a lot of projects done and more kits made up. This is a great help in keeping me on track. Highly recommend it for anyone."
"Love this journal. It has everything I could ever think of needing in a quilt journal and the best part is, you use the pages you find important and the rest are there if and when you need them down the road. So glad I bought it. So glad you designed it. Thank you so much."
"I bought the spiral bound version and absolutely love it! I've had several other projects I'm working on but this is a great planner no matter what project I'm working on!!"
KEEP YOUR PROJECTS ORGANIZED,  KNOW YOUR NEXT STEP,
& FINISH WHAT YOU START.
Love your Patchwork Planners?  Share with us!
Tag us on social media @patchwork_posse and #patchworkplanner