The Patchwork Planner & Calendar 2018
ORGANIZE YOUR YEAR, PLAN YOUR QUILTS, TRACK YOUR PROGRESS
MAKE 2018 THE YEAR OF FINISHES.
Keep your projects in clear view and get done what you have planned. This planner is designed for quilters and sewers who are looking to finish projects that get started each year, or to finish those that you have been sewing forever.
Combining the calendar with additional monthly tracking pages, this planner offers a solution for making this year – a year of finishes.
This is something that you can look back and see what you've accomplished, learned and finished.
The Patchwork Planner & Calendar is the combination of project tracking and organization with monthly productivity.
With pages for organizing your monthly projects, quilt group meetups, quilt alongs, and finishes for the year – it helps you keep on top of projects that you'd like to finish, due dates and plan out sewing days.
Spiral binding and laminated cover make this planner and calendar usable and last the full year.
The easy to read font and layout is clutter-free and perfect for adding your own personal touch and creative style.
Set your sewing projects and goals for the year, make note of monthly events- like sewing dates, retreats, due dates and track your progress on those projects you are working on.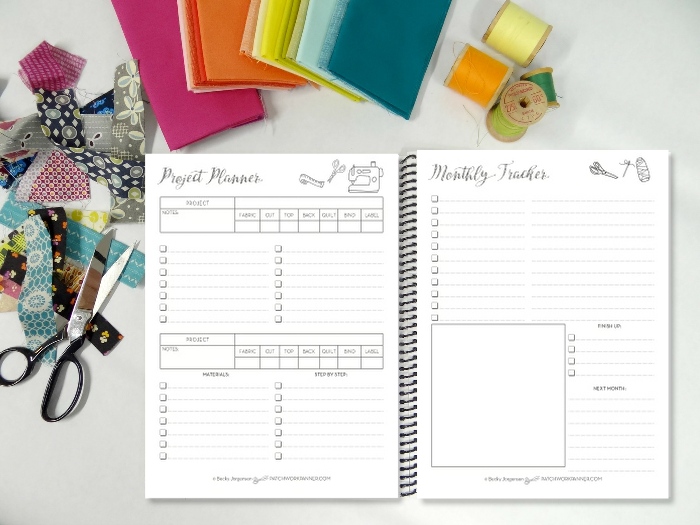 OR PICK UP A BUNDLE PACK​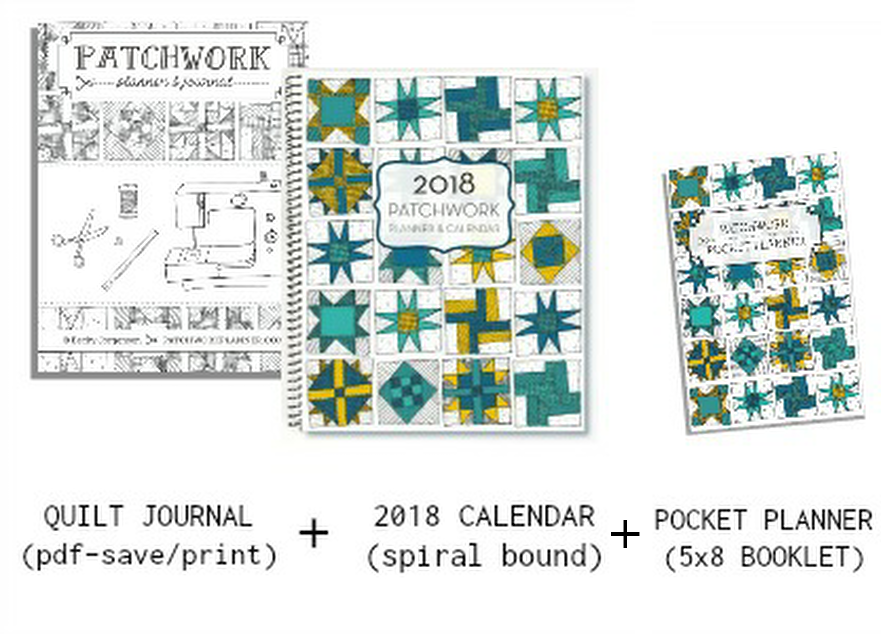 This is the ultimate Journal and Calendar planning for Quilters- the bundle includes: The original Patchwork Planner & Journal PDF version, the Patchwork Calendar- spiral bound, and the Pocket Edition.
© PatchworkPosse llc & Becky Jorgensen